In an effort to strengthen emergency dialing (911) and responses, the federal government has enacted the Ray Baum's Act and Kari's Law. These two mandates will impact every U.S. entity that uses a multi-line telephone system (MLTS), especially hotels, hospitals, business offices, and schools.
Ray Baum's Act was adopted by the Federal Communication Commission (FCC) in 2019 to emphasize the importance of sharing precise location information of a 9-1-1 caller in need of emergency services.
Ray Baum's Act Summary
Section 506 of Ray Baum's act aims to increase the potential for better and faster emergency responses. This law mandates all multi-line telephone systems, also known as PBX systems, to improve the "dispatchable location" information of the caller provided to the public safety answering point (PSAP) at the time of a 911 call.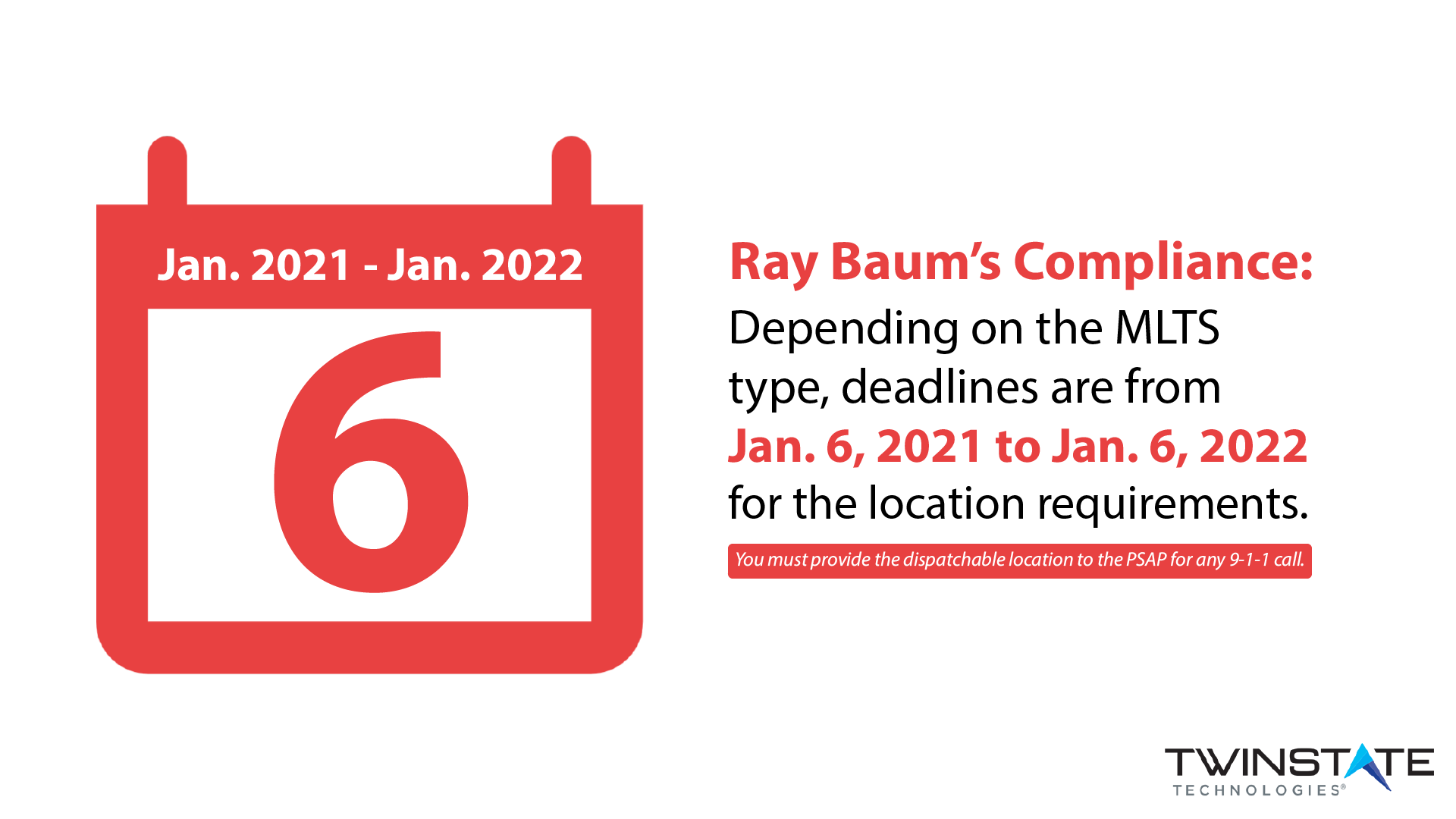 Ray Baum Location Requirements
The location information provided to the PSAP must include a street address as well as more precise information such as the building number, floor, suite, or room number, and other relevant location information that can help the first responders locate you in an emergency.
Compliance with Ray Baum's Act
Full adherence to the act can help you defend your organization against civil liability and prevent tragedy in an emergency. Ray Baum's Act does not appear to have any exceptions and it applies to all phone systems regardless of the age of the device or software.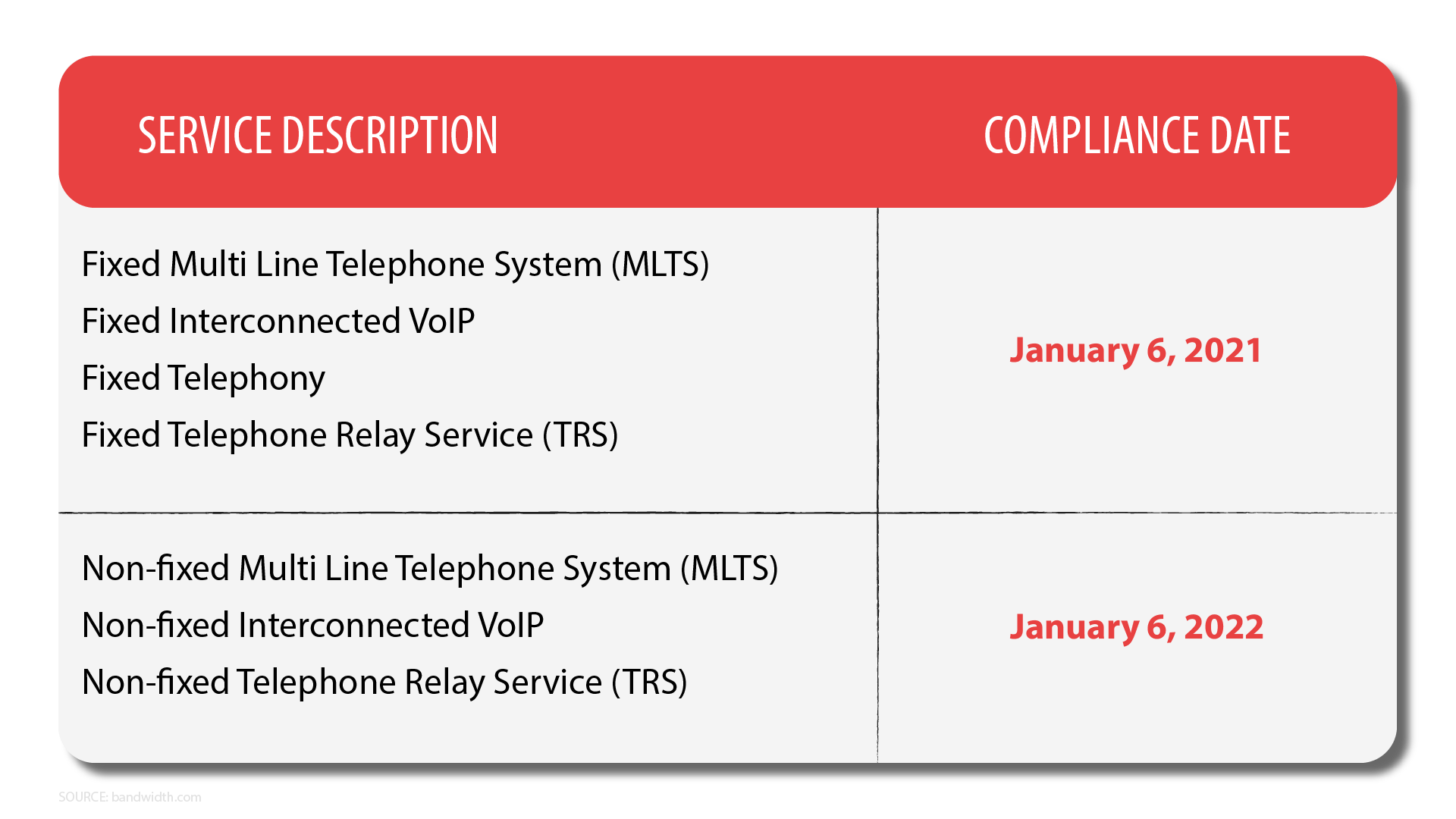 Twinstate Technologies has a longstanding partnership with NEC, a manufacturer of MLTS products that ensures their new platform shipments are capable of providing dispatchable location data. NEC has committed to meeting the requirements for all current platform models prior to the RAY BAUM's Act compliance date of January 6, 2021 for on-premise "fixed telephony" devices. If you have any questions about this legislation, your requirements, or Ray Baum compliant systems you can contact us or read more about Next Generation 911 and Kari's Law.