LATHAM, N.Y., August 19, 2016 --Twinstate Technologies® announced today that Albany Business Review, a publication of American City Business Journals, ranked Twinstate Technologies number three on its "Top Cybersecurity Firms" list.
"We are delighted to be on this prestigious list alongside other esteemed information security experts," says Twinstate Technologies CEO and Acting CISO Devi Momot, CISSP®, GSLC®, GISP®. "Ranking in the top three signifies our commitment to the information security field and detecting, protecting against and managing security risks for our customers. The threat landscape is becoming more damaging, more sophisticated and more complex every day. It's our mission to help small- and medium-sized businesses obtain enterprise-level security within their budget."
Uniquely, Twinstate Technologies provides both Red Team (offensive) and Blue Team (defensive) managed security and consultative cybersecurity services. Areas of specialization include: securing organizations against ransomware; incident response; vulnerability assessments for networks, credentials, websites and web applications; penetration testing; social engineering prevention; endpoint protection; email hosting and protection; business continuity and backup; perimeter protection; and patch management.
In addition, the company offers Cybersecurity Awareness Training and Cybersecurity Awareness Certification Training, delivering a deep dive into cybersecurity awareness, why best practices are essential, and how individuals can protect themselves against attacks. With people often being the weakest link in security, teaching them how to thwart threats will make a significant impact on the organizations where they work.
Other key security-centered differentiators include Twinstate Technologies' ongoing investigation into new technologies to bring to small- and medium-sized businesses, timely insights on critical vulnerabilities, valuable threat intelligence, and knowledge of new developments in areas such as hardware hacking. Its Red Team and Blue Team collaboration, ability to go beyond push-button assessments and having certified incident response handlers further sets Twinstate Technologies apart from other Managed Security Service Providers.
"The need for trusted Managed Security Service Providers, as well as Managed Service Providers (MSPs), has never been greater," says Momot. "Being able to fill these gaps for organizations makes doing business much more than, well, doing business. We want organizations to view us as an extension of their technology teams -- a valued partner -- delivering guidance and solutions in areas that may be lacking. Supplying peace of mind for our customers at rates they can afford is a true reward all in itself."
About Twinstate Technologies
Twinstate Technologies® specializes in Unified Communications and Collaboration,Cybersecurity and IT, and Building and Infrastructure. A family-owned and Certified Women-Owned Business Enterprise (WBE) in New York, Vermont and New Hampshire, and on the Federal level, the company has been providing exceptional customer experiences for nearly 50 years.
From the start, the legacy brand has been on the leading edge of technology, changing alongside it, staying on top of advancements, working with the foremost manufacturers, securing critical industry certifications, and passing its knowledge on to its customers. Servicing its core markets, the company also offers solutions on a national scale and works directly with leading technology partners on international projects. From small- and medium-sized businesses, to the enterprise, to government agencies, it services a host of industries.
Headquartered in Morrisonville, New York, Twinstate Technologies has offices in Latham, New York; Colchester, Vermont; and Concord, New Hampshire. twinstate.com
Twinstate Technologies®, its logo, images and products where noted are registered trademarks of Twinstate/Voice.Data.Video.Inc. All rights reserved. All other product and company names are TrademarksTM or registered® trademarks of their respective holders. Use of them does not imply an affiliation with or endorsement by them.
About The Business Journals
The Business Journals are the premier media solutions platform for companies strategically targeting business decision makers. We deliver a total business audience of over 10 million people via our 43 websites, 64 publications and over 700 annual industry leading events. Our media products provide comprehensive coverage of business news from a local, regional and national perspective. We have more people, publications and websites covering our nation's business than any other business media organization.
The Business Journals are a division of American City Business Journals.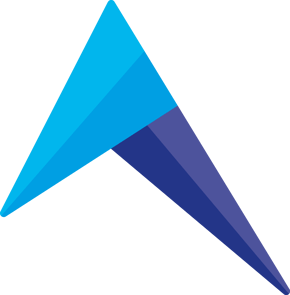 Twinstate Technologies
Twinstate Technologies® specializes in cybersecurity, proactive IT, and hosted and on-premise voice solutions.