Twinstate Technologies®, a Sophos Gold Partner, was recognized as the first official Sophos Synchronized Security Partner. Accreditation from Sophos will help Twinstate Technologies to grow its business by supplying truly smart IT security to customers.
Twinstate's security experts completed an accreditation course designed to equip partners to provide their customers with unparalleled protection against advanced threats using the latest Sophos technology. The team completed a specialist training course that incorporated sales, engineering and architect level modules.
Synchronized Security integrates and automates endpoint and network protection to protect businesses against advanced threats in today's highly complex security landscape. It is delivered via Sophos' unique Security Heartbeat™ capability, which enables Sophos XG Firewall and Sophos Cloud Endpoint to communicate and work together. It puts forth unparalleled protection while also slashing incident response time.
"Given today's techniques of scams and malware, using antivirus is no longer enough," says Devi Momot, CEO of Twinstate Technologies. "Synchronized Security adds extra security and protection. It actively communicates, and better detects and contains unusual or concerning activities within a network or system that an antivirus would never be able to detect."
By giving these traditionally independent products the ability to directly share intelligence, the Security Heartbeat™ can instantly trigger a response to stop or help control a malware outbreak or data breach. IT organizations can benefit from advanced threat protection capabilities without requiring additional agents, layers of complex management tools, logging and analysis tools, or expense.
"This accreditation further cements Twinstate Technologies within the Sophos Partner Community. As a channel-focused company, our growth is directly tied to our partners and we are committed to working closely with these partners to expand their offering to customers, supporting their business growth and profitable revenue streams," said Erin Malone, Vice President of North American Channel Sales, Sophos. "I am pleased to congratulate Twinstate Technologies on their Sophos Synchronized Security Partner accreditation, and look forward to seeing the benefits this brings their business."
Twinstate Technologies consistently provides its customers with best practice security solutions and security awareness trainings to stay ahead of cyber threats happening at an exponential rate. Achieving this Sophos accreditation further demonstrates Twinstate's alignment with the Sophos brand and what it stands for.
"The Synchronized Security philosophy and functionality are key components that we fully exploit to perform in ways that protect our customers alongside other vital solutions we offer," explains Momot. "Our Information Security Advisory Team (ISAT) is dedicated to always monitoring, advising and delivering progressive security solutions to our customers."
About Twinstate Technologies
Twinstate Technologies® specializes in Unified Communications and Collaboration, Cybersecurity and IT, and Building and Infrastructure. A family-owned and Certified Women-Owned Business Enterprise (WBE) in New York, Vermont and New Hampshire, and on the Federal level, the company has been providing exceptional customer experiences for nearly 50 years.
From the start, the legacy brand has been on the leading edge of technology, changing alongside it, staying on top of advancements, working with the foremost manufacturers, securing critical industry certifications, and passing its knowledge on to its customers. Servicing its core markets, the company also offers solutions on a national scale and works directly with leading technology partners on international projects. From small- and medium-sized businesses, to the enterprise, to government agencies, it services a host of industries.
Headquartered in Morrisonville, New York, Twinstate Technologies has offices in Latham, New York; Colchester, Vermont; and Concord, New Hampshire. twinstate.com
Twinstate Technologies®, its logo, images and products where noted are registered trademarks of Twinstate/Voice.Data.Video.Inc. All rights reserved. All other product and company names are TrademarksTM or registered® trademarks of their respective holders. Use of them does not imply an affiliation with or endorsement by them.
About Sophos
More than 100 million users in 150 countries rely on Sophos' complete security solutions as the best protection against complex threats and data loss. Simple to deploy, manage and use, Sophos' award-winning encryption, endpoint security, web, email, mobile and network security solutions are backed by Sophos Labs - a global network of threat intelligence centers.
Sophos is headquartered in Oxford, UK, and is publicly traded on the London Stock Exchange under the symbol "SOPH." More information is available at sophos.com.
To learn more about Synchronized Security and how it can protect your business, request a free Discovery Call today!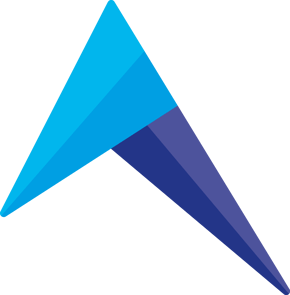 Twinstate Technologies
Twinstate Technologies® specializes in cybersecurity, proactive IT, and hosted and on-premise voice solutions.