What's your first thought when you think of securing your business? Is it about the cloud? The financial risks if you don't secure your data? The locks on your doors?
So often, we don't see the many connections between our building's infrastructure and data and physical security. We see that good locks can protect our homes from intrusion, but not how cabling can relate to our network, or how virtualization contributes to the design of our business's physical infrastructure.
To clarify the importance of IT infrastructure design with regard to security, we've compiled the following helpful information about our lesser-known services in the building and infrastructure realm.
Many don't see the connections between your building's infrastructure and data and physical security.
Infrastructure Solutions that Impact Business Health
Your network needs to be stable to keep your business healthy. Your integrations between software and hardware need to be simple and seamless. And in a world where mobile work is becoming ever more common, secure, remote connectivity needs to be part of your infrastructure, too.

These aren't the only reasons well-defined, well-planned, well-documented and beautifully executed IT infrastructure is valuable to your business. Improved incident response time and future proofing to keep costs down are on the list, too.
Structured Cabling Solutions
Even if you don't have a dedicated data center, the cabling you use to connect your devices to your network can be instrumental in your long-term success. That's partly due to the need for constant connectivity and quick recovery when something goes wrong, and partly due to the need for future proofing your business so you don't need to re-cable five years down the line.
Cabling is complicated if you don't know much about types, lengths and the like. What you need to know, though, is that it's crucial to rely on experts trained by Building Industry Consulting Service International, Inc. (BICSI). They ensure your solutions are in line with industry standards and your own standards and business requirements, and help you achieve greater ROI on projects.
Still want to dive into learning about cabling on your own? We suggest starting here.
Virtualization
Virtualization is the technological opposite of actualization. Instead of keeping a dedicated, physical server running on site, for example, you might have your server shared on premise or one shared server located in the cloud. Instead of hosting web services on a physical machine, you might use Amazon Web Services or other cloud offerings to host.
Implementing virtualization can help your business save money, time and energy and gain efficiencies. Faster provisioning of applications, increased reliability and improved incident response and disaster recovery head up the benefits, but they don't stop there. To understand the full value of virtualization, start here.
Clocks, Bells and Paging
Not every business needs a paging system for medical emergencies. Not every business needs a bell system as advanced as a school's system. But the idea behind these systems and their transition to IP-based (from analog), can provide value to your organization. Specifically, the concept of designing infrastructure solutions that provide a custom technology framework for improving response times, increasing network stability and offering reliable connectivity, carries across all building and infrastructure solutions.
If you're part of a healthcare, educational or government institution, then clocks, bells and paging may be a vital part of your infrastructure. Start learning more here.
Video Surveillance
Again, video surveillance is not something you always think of when you think of your building and infrastructure. But it's become a necessity for secure protection, and because it's moved from classic CCTV options (analog closed systems) to IP-based systems, the right solution will allow you to access information from anywhere and to properly cater to business challenges like network security and safety.
IP-based video surveillance offers myriad business benefits, if you have the right installation and setup. Read more here.
Get Your Network Infrastructure Set Up
Each of the solutions described above is only as good as the infrastructure it's built on. If you're ready to ensure all of your new construction or revamp projects are on track for future proofing and security, or you just want to add enhanced security and reliability to your systems, buildings and networks, contact our specialists today. We can assist with many aspects down to final design and implementation. You don't want to do this alone.
To learn more about IT infrastructure design, visit our Building & Infrastructure section.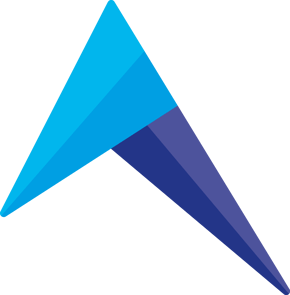 Twinstate Technologies
Twinstate Technologies® specializes in cybersecurity, proactive IT, and hosted and on-premise voice solutions.