You have chosen to bring a new structured cabling solution into your business, and you're aware that you'll see business benefits from the results: better connections, more productivity and faster information relay. But what should you expect from your design and installation team?
The 4 Features of a Reputable Structured Cabling Installer
Every cabling design and installation project is different, and the timeline and cost will depend entirely on your business's wants and needs. A campus-wide project, for example, may require more hours of work and more material cost than will a single-building project, because it details backbone cabling along with horizontal cabling. Still, there are certain installation team traits and actions that can tip you off to whether or not a provider will meet your needs:
1. They provide consultation and recommendations
This first trait may seem obvious; how would your cabling provider know what you need without a consultation?
You'd be surprised! Some providers have standardized solutions that may only fit certain needs, and if you choose one such provider, you may be left with short-term fixes instead of long-term, stable infrastructure.
We recommend searching for solutions that will fit your future plans. A good infrastructure provider will meet with you to go over your present and future needs, as well as to survey your current plans and infrastructure. They'll also consult with other key professionals.
2. They want to future-proof Your Network
The return on your investment in cabling solutions is long term. A structured-cable solution is your network's foundation, and the provider's job is to focus on that foundation's value. Installing only what you need now may suffice for today but planning for the long term is the smarter, more economical solution.
A good infrastructure provider will want your solution to act as both a foundation for your business's health and to work for 10 to 15 years.
3. They supply quality Network hardware
Using quality equipment ensures performance for the future. Using inferior equipment will likely get you by for now but cause issues down the road.
Without hardware that meets future requirements, the applications you run will suffer, in both quality and longevity. A good provider will explain the hardware requirements of your system and why they help your applications properly run.
4. They are BICSI certified design and installation professionals
Look for cable plant installation certifications from BICSI, the worldwide association for cabling design and installation professionals. BICSI, an industry leader in training and standards production, helps write the rules.
With regard to design, you'll always know whether or not the provider you're speaking with holds a Registered Communications Distribution Designer (RCDD) certification, because they'll happily list this credential on any public materials. If a team you're considering doesn't have an RCDD holder on board, you may want to move on without that team.
The installation crew should also hold certifications aside from the designer's RCDD. A good provider will explain each, and the value of each, to your team. But if you want to get a head start toward understanding BICSI's Cabling Installation Program and the levels of certification (Technician, Installer 2 and Installer 1), this credentialing information overview should help.
Making the Call
However you choose to move forward with structured cabling solutions, know that your long-term investment will provide long-term returns — when you choose the right team.
Learn more about cabling for your organization by reading this informational guide: The What and Why of Cabling.
Read more about structured cabling: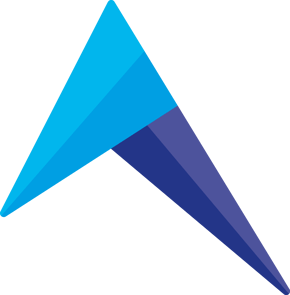 Twinstate Technologies
Twinstate Technologies® specializes in cybersecurity, proactive IT, and hosted and on-premise voice solutions.