Technology is critical for the day to day activities of every business. Keeping pace with the latest developments in business technology is important for maintaining a competitive advantage. All too often though, companies with internal IT departments struggle just to keep pace with latest patches being rolled out by Microsoft and third parties. Future planning and strategizing end up getting sidelined by IT teams running from one fire to the next, barely dousing the flames before a new issue flares up.
Those companies that have struggled with in-house IT, often wind up opting to outsource some or all of their IT tasks to a managed IT service provider, like Twinstate Technologies. Outsourced IT partners can take over a portion of IT responsibilities -- like patch management, 24/7 remote support, data backups, and information security -- to give your internal IT department a bit of breathing room. Other times managed IT providers will take over 100% of the IT duties for their clients. So, what's the right model for your company? Let's compare the two approaches...
In-house IT versus Managed IT Services Comparison [infographic]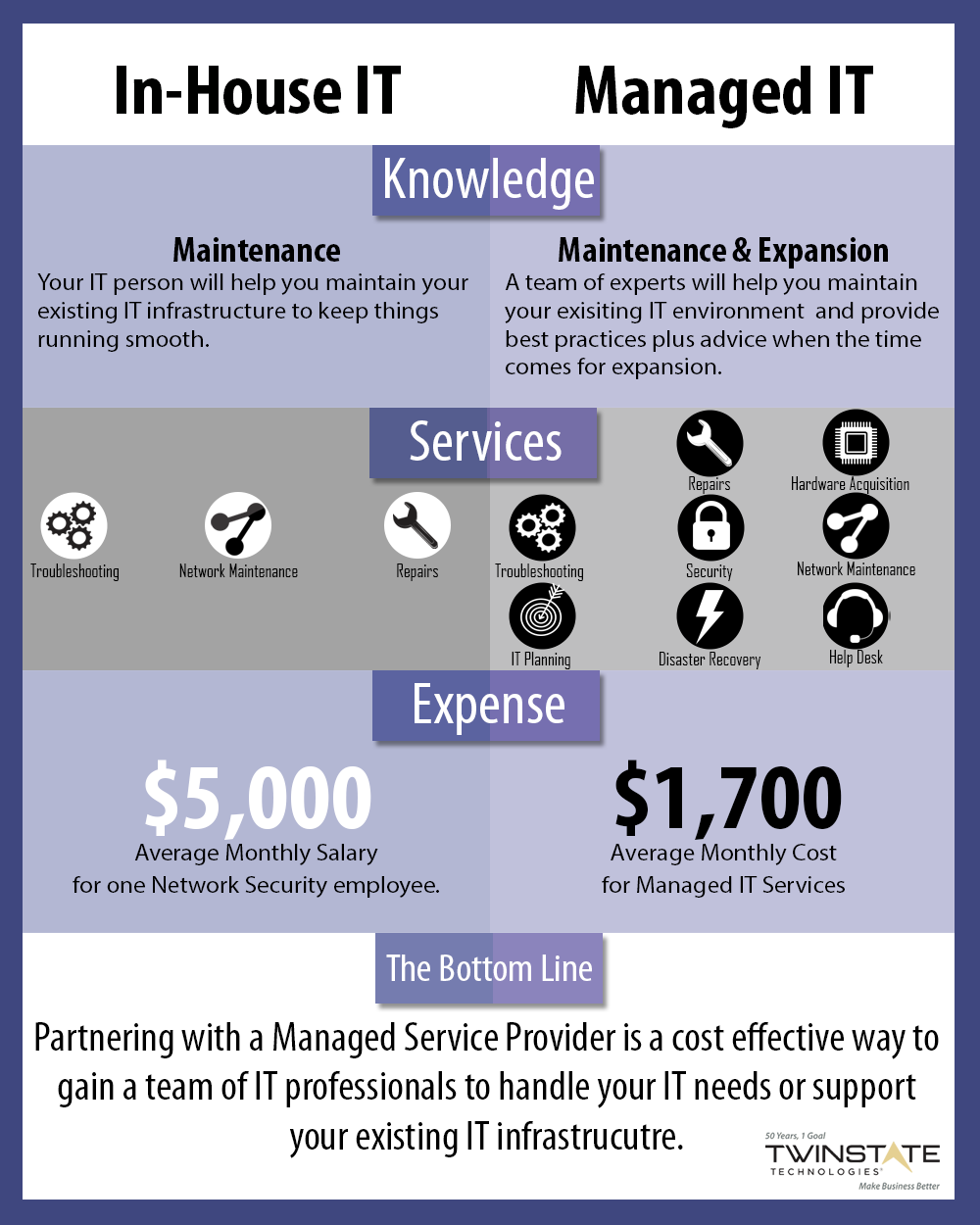 In regards to knowledge and expertise, services provided, and cost of plans, it's clear that partnering with a managed service provider, like Twinstate Technologies is an efficient and cost-effective way for your organization to tackle your IT challenges. Find out if outsourcing IT is right for your company, download our ebook below or check out our blog "Finding the Right Managed Service Provider for You."