In the search for data protection, enterprise businesses must make considerations small businesses don't have to make. For both, though, there is no aspect of the business for which executives shouldn't consider data security. You need to protect every piece of data you possess in order to avoid the many perils of a breach, such as lost time and productivity, heavy regulatory fines and loss of customer trust.
But how do you find the most effective solution for your business?
Making Enterprise Data Security Work for You
Having an effective solution in place means no one can get to your data, and if they can steal it, they can't use it. So to understand whether or not a solution will be effective for your business, you first need to know that it provides comprehensive network protection and encryption at both the disk and file level, if applicable.
Once you've ticked that off, you'll need to assess the solution against the following:
Business Regulations
View every solution from a compliance-first perspective. If you have regulations to meet, your solution must allow you to meet them. If you choose a security solution now that directly addresses your specific mandate, you won't need a discovery process or vulnerability assessment to discover whether or not your network meets regulations later.
Bandwidth
Next, you need to assess whether or not the solution makes sense for your network. Do you have the infrastructure in place for this solution to be effective?
Budget
Meeting your budget is a must. How can a solution be effective in helping you manage costs (through assisting compliance and keeping data safe) if it doesn't fit within your budget? That said, never skimp on a security solution.
Management
Imagine you know that a solution meets your protection, budget, compliance and bandwidth needs, and you're ready to purchase. But you find out that you have to manage the whole implementation process and spend your time dealing with information security issues. Walk away.
You always want to avoid getting too caught up in IT issues. No security solution should require your permission for use or your direct management once you've approved the budget.
Last Considerations
Finding the right protection solution for your business is a matter of knowing your needs and assessing against them.
There are a few final questions you'll need to answer. Do you want to own your solution and ask a dedicated staff to manage the effort? Or do you want to outsource the whole job?
One other aspect of data security you should consider: the bounce back. How long will it take? What will you say to your customers? Resilience doesn't necessarily keep your data secure, but it will keep your company's position in the market that way, and remediation needs to be part of any prevention plan.
When you're assessing security solutions, your business needs and your commitment to protecting your customers should be your focus. The right solution will help you meet your compliance mandate and protect your organization's data, your customers' data and your reputation — all while helping you control costs, too.
Read More: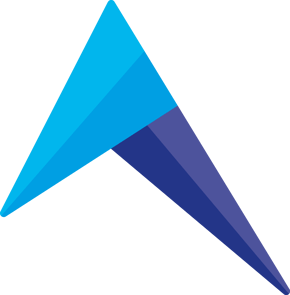 Twinstate Technologies
Twinstate Technologies® specializes in cybersecurity, proactive IT, and hosted and on-premise voice solutions.