Regardless of what business you're in, your success is built on quality communication. One aspect of communication that demands focus from leadership is voice data. How do you use it? How do you gain productivity through voice solutions? And where do you host them? If you're ready to assess and choose a hosted voice solution, or Unified Communications as a Service (UCaaS), jump into this post for our quick tips.
Learn how to assess and choose a hosted voice solution for your business. Click to tweet.
Choosing a VoIP Phone Service
Traditionally, hosted voice solutions were referred to as hosted PBX (private branch exchange). Put simply, hosted voice is an internet delivered telephony system that isn't provided by your business, but instead by a telephone company or voice hosting company, meaning it's delivered as a service.
When you assess your hosted voice options, your focus should be on economics and usability, explains Jim Tynan, Twinstate's VP of sales.
"It makes no sense at all to invest in high-end solutions if there's a low adoption rate among your users," he says.
Asking questions about the user friendliness of a solution and making comparisons between expenses should help you find the right balance.
Because your organization has its own needs and challenges, it's important to assess your options based on those needs. Some companies specialize in minimum hosted needs, and if you only need a minimal solution, these lower-priced options might be the right ones for you. Others offer bigger, more comprehensive communication options, like HD video conferencing. Tynan's suggestion for finding what you need? Start with Gartner's leader quadrant.
"And then look at who owns the solution in the leader quadrant," Tynan says. Quite often, companies sell a solution to a provider, who then sells it to you. If your needs aren't in line with the original seller's offerings, you may be missing out on added efficiencies.
"Look at Mitel, for example," says Tynan. "Because they do everything from end to end, they don't have to go back to another vendor to ask for permission to make development changes."
Also consider the financial health of a group. Think about whether they could go bankrupt in the near future, and if they are simply being built for the purpose of being sold. Because voice hosting is a relatively inexpensive business to spin up, many companies you research may be in the latter position.
"If the provider's goal isn't to actually build a business, a lot of your parameters might change," warns Tynan. "We're going to see a lot of consolidation in this area in the next five to ten years." So it's important to choose a provider that's buying, not being bought.
Once you've assessed a provider's quadrant position relative to your needs and its financial health, it's time to consider the technical aspects of hosted voice. You can leave this to your IT department, but you'll want to give the team members a clear list of what to investigate. Ask about the technical capabilities, the reliability of the platform, and about SLAs for uptime.
Business Impact of a Hosted Voice
Possible business implications of choosing hosted voice. Click to tweet.
"I foresee that there will be a point where hosted demand is going to peter off," says Tynan. Why? Because it's not actually cheaper to source a provider than it is to host your own solution on premise. Dollar for dollar, hosting on premise tends to be less expensive.
"You have to make the determination. Are you willing to spend a little more to outsource this? The savings isn't dollar for dollar, but there are soft cost ROI justifications," says Tynan. "Those things will need to be important to your organization; you'll want to know that the lack of internal infrastructure investment, buying a subscription rather than owning that infrastructure, removing management responsibilities from your internal teams, increased deployment speeds, etc. are actually of top importance."
You can also consider the possible ongoing costs you incur when you maintain month-to-month relationships with a telephone provider. How much does it cost you to manage the billings process? Do you know exactly what to expect, financially? Hosted voice gives you the ability to know. It also allows for renewed or refreshed technology without ongoing support costs.
The benefits are many, but hosted voice isn't for every business. To decide if it's right for you, and then to choose the correct provider if that happens to be the case, start with the series of questions Tynan recommends, and maintain your focus on economics and usability, as you should with any technical solution.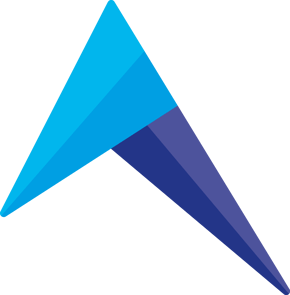 Twinstate Technologies
Twinstate Technologies® specializes in cybersecurity, proactive IT, and hosted and on-premise voice solutions.