The very nature of when, where, and how we choose to connect with our clients and colleagues has all changed. As we're seeing with Coronavirus, special circumstances can have employees working outside of an office and office hours.
However, the one thing that remains unchanged is the fact that in order to grow and be successful, organizations depend on the sharing of information. Employees of high-performance organizations require the ability to remain fluid and connected, no matter where they're working.
But how do you know if your organization is ready for the shift to telework and remote working?
The Benefits of Remote Work:
A lot of organizations are jumping on board with the trend thanks to an array of digital tools and apps that support web conferencing, mobile collaboration, and project management. But to know if yours should be one of them, it's best to understand the real benefits of allowing and encouraging telework, and to assess those benefits through the lens of indicators that you're ready.
Utilize Space More Efficiently
One obvious indicator is that you're running out of physical space in which to house your employees and their tools. The physical asset that could fix this, a new or remodeled building, is an extreme expense. If your employees can work from home, you forego that expense, making lack of physical space a major reason organizations are turning in the mobile direction.
Boost Your Employee Retention Rate
Consider your employee's satisfaction and retention. Are you having trouble with turnover or onboarding? Are you losing valuable team members due to inflexibility or location? The move to a mobile workplace can change all of that. If you have an employee that desires a home in Texas, and you're located in New York, allowing telecommuting means you could retain skills, institutional knowledge and experience you might otherwise lose.
Elevate Your Customer Satisfaction
That also works to help satisfy customers, who may have already developed a relationship with certain employees. Your employee could, for instance, keep making support calls and never reveal that he had moved away or was working from a remote location.
In addition, a mobile workplace means increased flexibility in hours, which can help expand your footprint. Follow-the-sun support used to be incredibly expensive; today, that type of support is completely feasible.
Broaden Your Hiring Pool
And don't forget about the fact that creating a mobile workplace can significantly grow your talent pool, so you can source the best and brightest in your industry. If you've struggled to hire in a scalable fashion, this benefit is especially relevant, so difficulty scaling might be an indicator you're ready, too.
Remote Working Challenges
To discover whether or not a mobile workplace is right for your organization, you need to assess challenges alongside benefits.
The Right Tools and Environment
Do you have the resources to set up the right, secure environments for remote workers? Is your HR team on board? You need to consider technological and communications requirements alongside human bandwidth. It doesn't take a lot to get a remote worker up and running, but if you don't have the right resources on hand it won't be streamlined.
Employee Temperament
Further, you'll need to consider the personnel challenges associated with remote work. How will your mobile workers stay integrated with the company culture? How will they be evaluated? A good communications solution can head off some of these questions at the pass, but they're questions that need to be asked so you can determine your necessary adjustments and investments.
Teamwork should be smooth, regardless of location.
In order to improve the flow of information throughout your business, your employees need to be able to do more than just make and receive phone calls.
"Enhanced productivity, combined with the ability to reach others, has the power to resolve any situation swiftly."
They need to be able to communicate and collaborate seamlessly and effortlessly as if they were in the same room, especially when they cannot be.
---
---
Improving your Business Connectivity
To our clients, collaboration apps can truly become a binding force for their business, helping bridge distances and time zones and enabling a place where individuals connect to get real work done.
This is where MiCollab comes into play. MiCollab simplifies the way you talk, chat, meet, and share information within your organization, large or small, by providing a single solution, designed to enable employees to come together and work together closely.
MiCollab aligns with your MiCoice communication platform to help improve the speed and quality of decisions being made internally by providing employees with everything they need to connect, communicate and collaborate with others from anyplace, at any time, all using just one app.
MiCollab enables Remote employees:
remain connected with the business, no matter where they are
have instant access to the people and connectivity tools they need, when they need them
to easily stay connected with others, all without having to completely interrupt what they're doing
stop constantly switching between multiple, siloed apps
Powering Team-based Collaboration
Having a single point for communications and collaboration enhances the effectiveness of every interaction. Virtual persistent workspaces streamline group communications and collaborations to boost the efficiency of project and work team interactions. Instead of getting bogged down in lengthy email threads, employees are able to become more nimble, more productive, and have access to a single, unified location to find all important shared information.
MiTeam enabled employees can:
manage all team-based projects by everyone associated with the project
manage individuals own personal projects
discuss hot topics with large groups, such as sales prospects, customer issues, or upcoming events
Mitel MiTeam eliminates the need for personal folders on hard drives, misplaced emails or lengthy email threads, missed details within an email chain, or simply falling behind on the latest update on the project, automatically keeping employees and the projects within the business organized.
Furthermore, all information securely traverse the Internet using AES-level encryption (256-bit for data storage, or data at rest and 128-bit (or higher) for data in transit) therefore, regardless of whether they're in an office, or working from a remote site you can count on them being able to connect, communicate and collaborate with others easily and securely.
The Cornerstone for a Collaborative Organization
MiCollab integrates contacts, presence & availability, visual voicemail, messaging, collaboration, conferencing, and team workspaces all into a single interface, enabling organizations to provide employees with access to the communications and connectivity tools they require to keep on top of situations and get work done – no matter where their day takes them.
Are You Ready to Telecommute?
If you can clearly see the benefits through your indicator lens, you probably know by now that you're ready to make the transition. It doesn't have to be done all at once, but as you provide more and more flexibility for your workforce, you'll see the improved employee and customer experiences take shape, the opportunity for scalability, and the talent pool growth — all benefits that allow your organization to stay on top in a time of tough competition.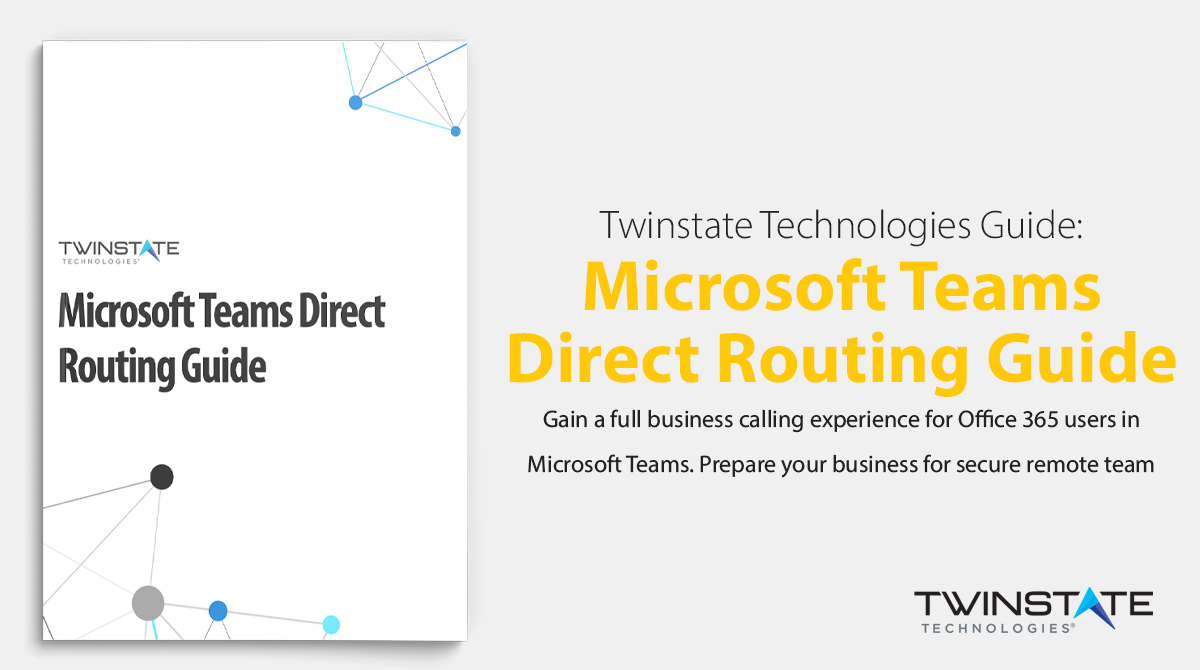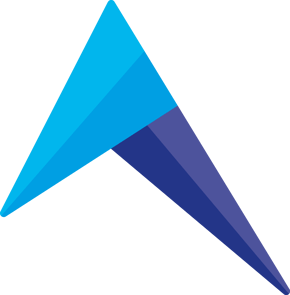 Twinstate Technologies
Twinstate Technologies® specializes in cybersecurity, proactive IT, and hosted and on-premise voice solutions.