It's no secret that IT security breaches have increased in recent years, or that compliance regulations are ever-changing. You know that protecting your business is top priority, and that taking steps to minimize risk is the best way to do so. So, what can you do today?
Reduce risk by taking action
If there's one tip to carry through all of your security endeavors, it's that doing something is better than doing nothing. Consider that the Online Trust Alliance (OTA) recently revealed in its 2015 Data Protection Best Practices and Risk Assessment Guides that more than 90 percent of data breaches in 2014 could have been easily prevented using available technologies and adherence to basic procedures or processes.
Put appropriate policies in place
This revelation indicates that in order to minimize IT security risks, you should have some policies in place. Establish data access policies and chains of command to ensure you are doing what you can to mitigate the potential for errors.
Protect your perimeter
Think of the simplest analogy: Your perimeter is like your castle walls, and it has to be strong. There are hundreds of reasons fortifying your perimeter is a must, and even more proposed solutions. To learn more about those reasons and how Twinstate can help, click here.
Simply choosing a solution alone is taking action, instead of remaining immobile, and taking action is the best way to reduce risk. What else can you focus on today that will help you avoid a breach?
Cyber Awareness Training is critical
IT security threats are growing, and attacks can often seem far removed from our day-to-day thoughts. But the people who are up close and personal with your network and data every day--your employees--are your greatest risk. In fact, the OTA found that 29 percent of 2014 data breaches were caused by employee error, either by lost devices and documents (18 percent) or social engineering and fraud (11 percent). These statistics shouldn't leave you feeling fearful, but empowered. Knowing where the problems come from means you can address them.
Often, your employees can fall victim to social engineering scams that come in innocuous packages, such as a phone call from a friendly person pretending to be an employee of your printer company, looking for a serial number. Or an email from your boss's email address, asking for a wire transfer. As social engineering scams become more advanced, your employees will have to act as your protection. Without training, how can your employees know what to look for, and what to avoid?
Policies are an excellent start. But regular education and awareness training is a requirement for any risk reduction program. As threats evolve, so too will the training. That's why we recommend ongoing periodic training a minimum of twice per year.
More low-hanging fruit
For businesses with very few security measures, picking the low-hanging fruit is an ideal starting point. If these pieces of your risk mitigation efforts aren't already in place, now is the time to take action:
Fortify your Wi-Fi
Firewall (see perimeter protection)
Third-party encryption software for email
External employee VPN
Regular browser and OS updates
Document shredding
Multi-factor authentication
Small actions, big benefits
When it comes to managing IT security risks, every business has to start somewhere. Now that you know that small actions can have a big impact, you're ready to get started. Bear in mind that doing something is better than nothing, and, armed with that mantra, begin reducing risk today.
Learn more about reducing your risk to cyber threats by taking a deeper look at how passwords can act as an entry point for these threats.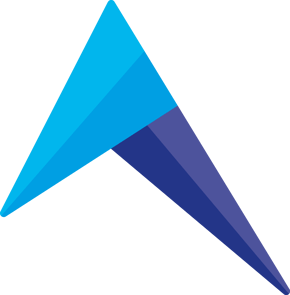 Twinstate Technologies
Twinstate Technologies® specializes in cybersecurity, proactive IT, and hosted and on-premise voice solutions.