MORRISONVILLE, N.Y., Apr. 11th, 2017 - Twinstate Technologies® CEO and Acting CISO®, Devi Momot, CISSP®, GSLC®, GISP®, was accepted to the InfraGard board under the Albany Chapter last month. InfraGard has been a strong partner with the FBI for over 20 years, bridging the gap between the federal agency and the private sector. Joining the initiative are representatives from all types of institutions including those who represent academic institutions, state and local law enforcement agencies, Fortune 500 companies and other organizations that have a vested interest in sharing and safeguarding sensitive intelligence concerning our national security.
These partnerships prove critical in respect to both the cyber and physical security of the United States, allowing federal agencies to communicate pressing issues and concerns with local, customer-facing companies who will most likely be dealing with several issues firsthand.
"The government has access to a wide range of threat intelligence mechanisms and to be able to bring that information and services to market in order to combat the rapidly changing threat landscape will be an exciting experience," says Momot.
Twinstate Technologies CEO joins InfraGard Board, Albany Chapter.
Boasting more than 37,000 InfraGard Subject Matter Experts (SMEs) nationwide, Momot is joining what is already an impressive group and will collaborate with fellow partners from like and unlike industries. With 16 different critical infrastructure sectors ranging from chemical, communications, emergency, energy, and information technology, for example, Momot will have the opportunity to participate in discussions regarding some of InfraGard's most pressing security matters. Joining the InfraGard network, Momot will be sitting alongside other private business owners, entrepreneurs, technology specialists, government officials and stakeholders.
Working in concert with InfraGard is a top priority for Twinstate. Having the partnership with InfraGard, but also working with competitors to share information and achieve a common goal will only benefit the country as a whole.
"Having the opportunity to share what we see in the field every day can be helpful in the fight to keep our nation safe," says Momot. "Twinstate might have the opportunity to see things that, at the federal level, they might not see day to day. We can now go back and share that information with InfraGard to disseminate to other partners."
Momot has more than 30 years of experience working in communications, application engineering, operations and cybersecurity. In addition, she has had the opportunity to work in several different roles, giving her a multitude of exposure to different security issues.
"I look forward to applying my experience and expertise in working with a variety of sectors and small and midsized businesses (SMBs) to InfraGard."
With attacks on the rise and cybersecurity vastly changing, InfraGard and partnered organizations are focused on working together closely and effectively to fight the threats that our country receives daily.
About Twinstate Technologies®: Twinstate Technologies® is a family-owned, certified Women-Owned Business Enterprise (WBE) specializing in Cybersecurity and IT, Unified Communications and Collaboration, and Building and Infrastructure. In business for nearly 50 years, it is as progressive as it is experienced, offering technology solutions from the world's leading manufacturers and providing best-practice solutions for scaling, securing and connecting businesses and organizations. The company is headquartered in Morrisonville, New York with offices in Latham, New York; Colchester, Vermont; and Concord, New Hampshire, and provides services nationally. twinstate.com / 800.833.8000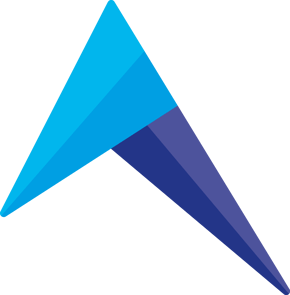 Twinstate Technologies
Twinstate Technologies® specializes in cybersecurity, proactive IT, and hosted and on-premise voice solutions.