MORRISONVILLE, N.Y., Feb. 27, 2018 – Established in 1968, 2018 marks the 50th Anniversary for heritage brand Twinstate Technologies®, a business telephone system, VoIP, unified communications, IT, network security and infrastructure solutions provider. This milestone year not only commemorates the company's 50 years in business, but it also celebrates its customers and the company's commitment to them.
"We have the best customers, and we deeply value our relationships with them," said Twinstate Technologies® CEO and CISO Devi Currier Momot, CISSP®, GSLC®, GISP®.
"Every day, we strive to make business better for them through technology. For five decades, our number one goal has been to guide and support how they run their daily operations by giving them tools to help increase efficiency, productivity, connectivity, and security. Each business is unique, therefore so are its evolving needs. We tailor our technology solutions to work for them, not the other way around."
Owned and operated by siblings Devi Currier Momot, Dawn Currier Juneau (VP of Strategic Alliances), and Clark Currier (VP of Operations), the certified women-owned, family-owned business has come full circle since its earliest days that began in premise security systems.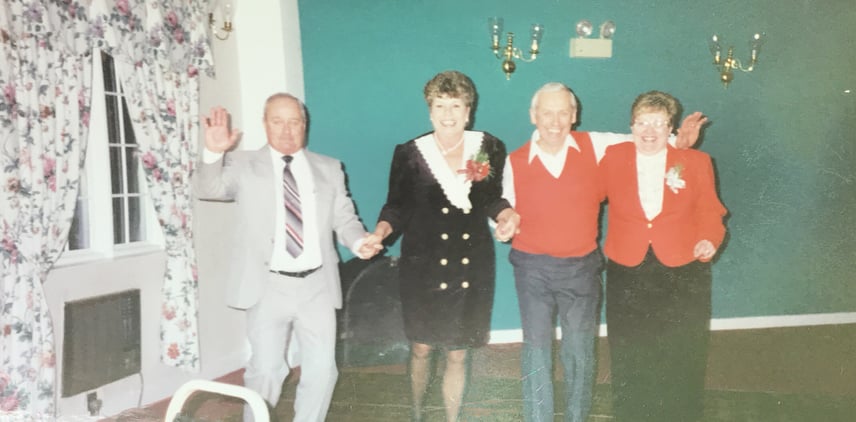 Pictured from left: Chuck Currier, Etta (Toots) Currier, Roger Sherman, Dulcie Sherman
"Our parents, Chuck Currier and Dulcie Sherman, launched the business as Adirondack Security Systems," said Devi. Adirondack Security was a premise security company offering burglary and fire detection, and fire suppression products. Shortly after opening the business in 1968, the Carterfone decision and the ensuing breakup of the telephone monopoly occurred, fueling the company's growth. With Chuck Currier's engineering and telephone background, the company became the first in the region to enter the telephony business. Twinstate became the go-to provider for voice solutions in New York's remote North Country, later expanding into other territories, opening offices in Vermont, New Hampshire, and New York's Capital Region, and starting new lines of business.
"Competing against "Ma Bell" aka AT&T at the time was relatively easy. They would only rent equipment, usually antiquated, and we could sell our customers new technology. It was an easy decision," said Clark Currier, VP of Operations. "The industry changed when divestiture of AT&T happened. Competition increased as well. Systems Manufacturers increased greatly. The race for better features, cost savings, and functionality was on."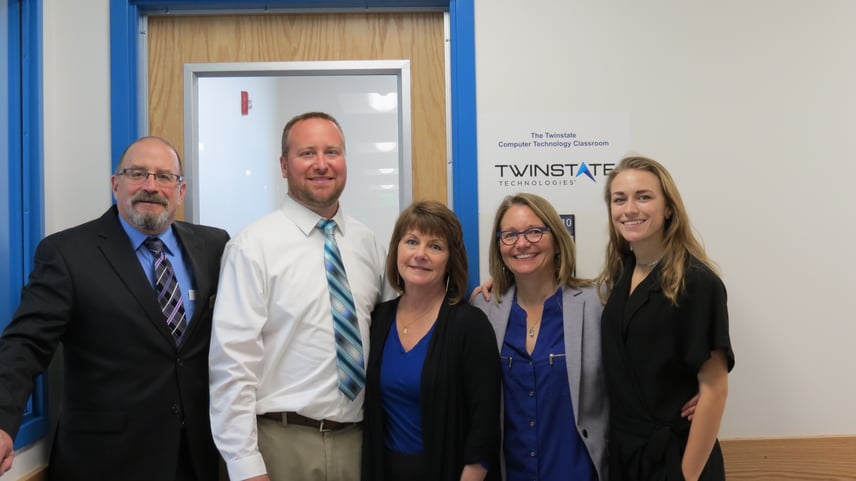 Pictured from left: Family members Clark Currier, Ryan Collins, Dawn Currier Juneau, Devi Currier Momot and Alissa Momot
It was during this transition that Twinstate started to differentiate itself from the other players in the industry.
"We teamed with the best manufacturers to provide truly customized solutions that saved our customers money and time. Convenience to the desktop at that time was mainly voice communications, intercom and paging," said Clark.
"On the bleeding edge of technology," as often described by their father over the years, the company consistently seeks next-generation technologies and works only with best-in-breed partners like Sophos, Datto, Microsoft, VMware, Mitel, NEC and the Northeast's FirstLight Fiber.
"We provide our customers a robust depth of bench and a range of solutions not available from our competitors," said Dawn. "Also, our team goes through extensive, ongoing education, training and certification programs. At any point, our customers can access us as a trusted resource, and they know that."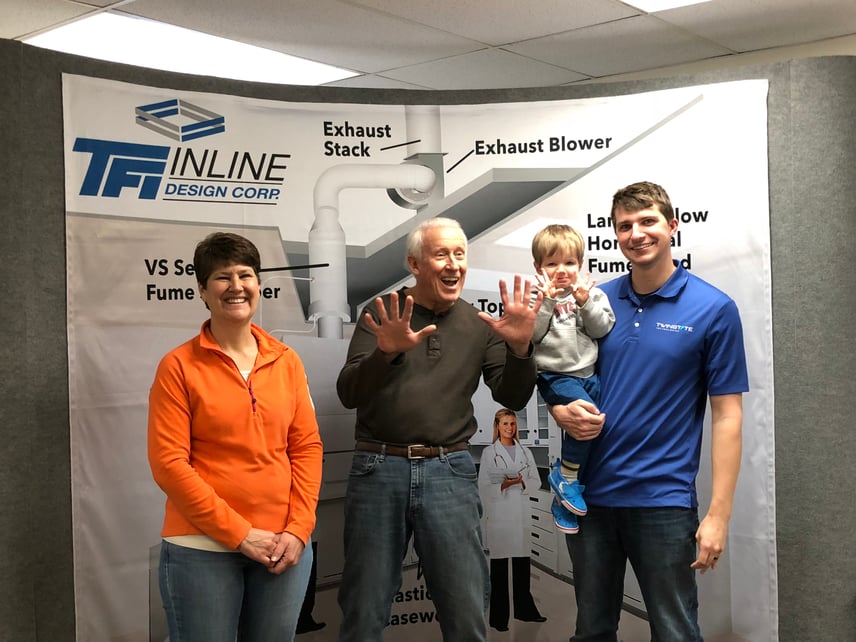 Pictured from left: Twinstate friends from TFI Inline Design, Carol Conner and brother in-law and CEO Frank Conner, Mason Momot and Ashton Momot
"Seeing the radical rise in cybercrime, we knew it was vital to provide cybersecurity services. Today, we have a complete suite of offensive and defensive solutions, alongside physical security solutions like video surveillance and access control. As well, we aligned with leading security-centric organizations including the Center for Internet Security and InfraGard," added Devi.
When asked about the future, Twinstate's owners expressed their optimism.
"It's a very promising and exciting time for us, and in some respects, it's similar to when our parents began the business. Technology is changing at lightning speed, new applications are popping up daily, cyber threats and the underbelly of cybercrime is everywhere, and regulations are tightening. We are racing ahead and taking care of our customers along the way," concluded Devi.
###
About Twinstate Technologies®: Twinstate Technologies is a family-owned, certified Women-Owned Business Enterprise (WBE) on the federal level and in New York, Vermont, New Hampshire, and registered in Massachusetts. The company specializes in Cybersecurity and IT, Unified Communications and Collaboration, and Building and Infrastructure. In business for 50 years, it is as progressive as it is experienced, offering technology solutions from the world's leading manufacturers and providing best-practice solutions for scaling, securing and connecting businesses and organizations. The company is headquartered in Morrisonville, New York with offices in Latham, New York; Colchester, Vermont; and Concord, New Hampshire. twinstate.com / 800.833.8000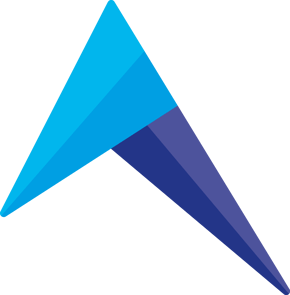 Twinstate Technologies
Twinstate Technologies® specializes in cybersecurity, proactive IT, and hosted and on-premise voice solutions.