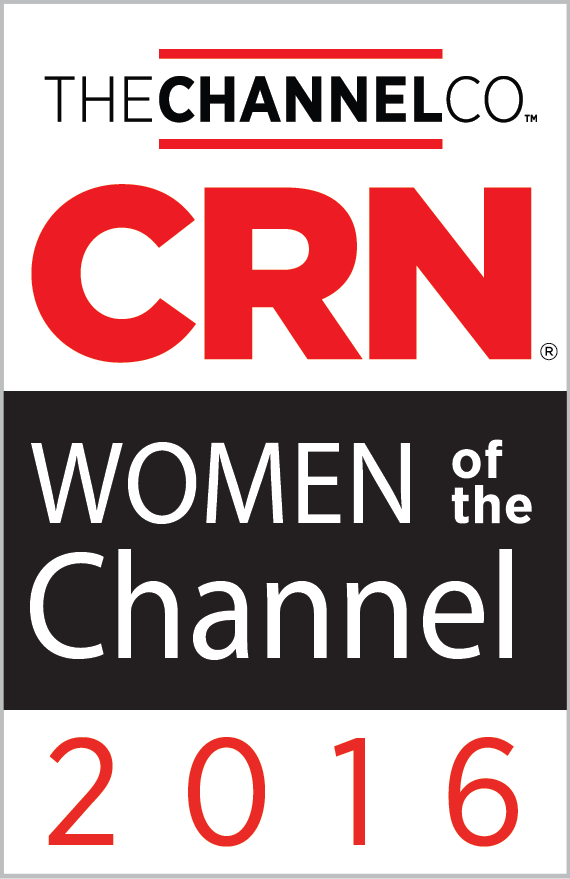 MORRISONVILLE, N.Y., May 16, 2016 -- Twinstate Technologies® is pleased to announce that CRN®, a brand of The Channel Company, has named CEO Devi Momot, CISSP®, GSLC®, GISP®, to its prestigious 2016 Women of the Channel list. The women executives who comprise this annual list span the IT channel, representing vendors, distributors, solution providers and other organizations that figure prominently in the channel ecosystem. Each is recognized for her outstanding leadership, vision and unique role in driving channel growth and innovation.
CRN editors select the Women of the Channel honorees on the basis of their professional accomplishments, demonstrated expertise and ongoing dedication to the IT channel.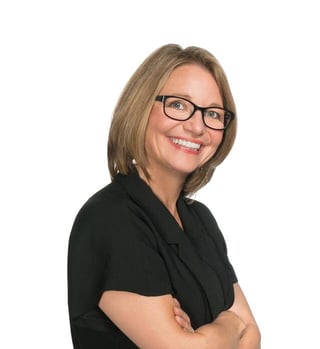 Throughout Momot's three-decade tenure with the family-owned, women-owned business, she has assumed diverse positions. At the helm since 2007, she guides the brand forward alongside technology's changing landscape. This is evident in the company's entrance into information security.
After establishing its IT services, Momot spearheaded the development of its Information Security Services (ISS). She recognized critical cyber threats were rapidly evolving and becoming highly sophisticated. She knew the threats would continue to rise and advance in complexity and severity, particularly towards small- and medium-sized businesses.
"As an SMB, we are in the same boat as many other businesses, and I felt it imperative to provide our customers with offensive and defensive security solutions and consultant services, like threat anticipation and incident response," says Momot. "Today, we have a robust offering of affordable and adaptable information security services for businesses from all industry sectors to augment and oversee security measures for organizations of all types and sizes."
To properly guide her team, Momot became a Certified Information Systems Security Professional (CISSP®) by (ISC)2 and obtained core cybersecurity leadership certifications from the SANS Institute. In addition, she drove the development and educational growth of its core security team; financial investment in its own security R&D and intellectual property; and cemented relationships with top technology companies such as Mitel, business communications experts with a focus on security, and Sophos, a leader in security, positioning Twinstate Technologies® as a reseller and serving on partner boards and advisory councils.
Momot's steering of the legacy brand's cybersecurity and IT line of business is a prime example of her contribution to the channel. She personifies leadership and is considered a trusted advisor by internal and external stakeholders alike.
"These executives have made a lasting mark on our industry—growing and elevating partner programs, leading transitions to new business models and introducing cutting-edge go-to-market strategies, among other remarkable achievements." said Robert Faletra, CEO, The Channel Company. "We congratulate all the 2016 Women of the Channel and celebrate their singular contributions to the advancement of the channel ecosystem."
Says Momot, "I am honored to be included in CRN's Women of the Channel list and am very proud to be one of a growing number of women being recognized for making contributions to the tech sector. It is a world of wonder and imagination, and one that we must continue to advance while respecting and combating the threats that coincide with every breakthrough."
The 2016 Women of the Channel list will be featured in the June issue of CRN Magazine and online at www.CRN.com/wotc2016.
About Twinstate Technologies
Twinstate Technologies® specializes in Unified Communications and Collaboration, Cybersecurity and IT, and Building and Infrastructure. A family-owned and Certified Women-Owned Business Enterprise (WBE) in New York, Vermont and New Hampshire, and on the Federal level, the company has been providing exceptional customer experiences for nearly 50 years.
From the start, the legacy brand has been on the leading edge of technology, changing alongside it, staying on top of advancements, working with the foremost manufacturers, securing critical industry certifications, and passing its knowledge on to its customers. Servicing its core markets, the company also offers solutions on a national scale and works directly with leading technology partners on international projects. From small- and medium-sized businesses, to the enterprise, to government agencies, it services a host of industries.
Headquartered in Morrisonville, New York, Twinstate Technologies has offices in Latham, New York; Colchester, Vermont; and Concord, New Hampshire. twinstate.com
Twinstate Technologies®, its logo, images and products where noted are registered trademarks of Twinstate/Voice.Data.Video.Inc. All rights reserved. All other product and company names are TrademarksTM or registered® trademarks of their respective holders. Use of them does not imply an affiliation with or endorsement by them.
About the Channel Company
The Channel Company enables breakthrough IT channel performance with our dominant media, engaging events, expert consulting and education, and innovative marketing services and platforms. As the channel catalyst, we connect and empower technology suppliers, solution providers and end users. Backed by more than 30 years of unequaled channel experience, we draw from our deep knowledge to envision innovative new solutions for ever-evolving challenges in the technology marketplace. www.thechannelco.com
CRN is a registered trademark of The Channel Company, LLC. The Channel Company logo is a trademark of The Channel Company, LLC (registration pending). All rights reserved.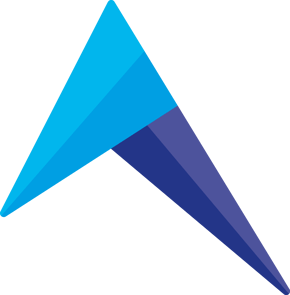 Twinstate Technologies
Twinstate Technologies® specializes in cybersecurity, proactive IT, and hosted and on-premise voice solutions.