So, you've been in the business awhile with a company you've dedicated the latter half of your career to. You know the network inside out and every name and face on it. You have patiently – and maybe not so patiently – solved the plethora of problems your network's end users have presented to you. And then it happens. Your boss calls you in to introduce you to the shiny new third-party IT provider that's supposed to help you with their "cutting-edge" solutions to problems that weren't ever there before; and in their wake, there only seems to be new problems that make your life even more difficult.
You might curse these people coming in and changing the system that you have known and that has worked for you for years. But this isn't always the case.
Information Technology is in an exponential development that doesn't seem to be slowing down anytime soon. The solutions that you implemented five years ago are being rendered more obsolete by the day.
Your local backup system is a critical failure waiting to happen, and that antivirus isn't doing anything other than eating up resources on your system. Why have many heat-generating, power-consuming pieces of hardware in your environment when you can reduce their quantity with virtualized servers, switches, and Local Area Networks (LANs)?
The point here is: times are changing, and these challenges are more than one person, or one small team, can handle on their own.
Your job requires you to constantly be attentive to your end users, patching and fixing the occasional failures within your network, keeping the organization operational, and of course, ensuring the powers that be are happy. And, staying updated entirely on the latest best practices when three different organizations are promoting three different "best" practices begins to get overwhelming.
Plain and simple, you can't possibly do everything on your own. That's where a Managed Service Provider can step in to help. By letting them, you will look like the hero you are..
MSPs provide a foundation that you can fall back on when you run into problems and don't know what to do next.
What is a Managed Security Service Provider?
Managed Service Providers, or MSPs, are third-party companies that help mitigate the responsibilities of the IT department in a company. MSPs like Twinstate Technologies offer an abundance of different services that can be employed at different sites for a monthly rate.
Examples of managed security services can include:
Remote monitoring of servers and endpoints
Next-generation Unified Threat Management systems including next-generation firewalls
Cloud-based backups
Antivirus
Email filtering
Patch management
These are meant to enhance the overall functioning of a company, as well as make the supervision of an IT Department for an entire company far more manageable. Managed Service Providers offer a foundation that you can fall back on when you run into problems or don't know the next steps to take in improving the company's IT management.
How Can You Utilize an MSSP?
There are various services the provider will offer in their contract, such as:
The installation of new software
Management of security software
IT support
Onsite installation of hardware/selling hardware
Advantages of an MSSP:
Experienced Opinions:
They use software and hardware that they have trained on and are familiar with. Generally, employees are well trained in IT fields with exposure to many different products for their respective businesses. Also, they are exposed to a vast variety of different problems and caveats because they deploy software and hardware within many kinds of networks. That experience can mean the difference between spending hours troubleshooting an issue compared to only a few minutes.
Network Upgrading:
When your manager wants better WiFi coverage, the service provider can give you advice on better access points, the pros and cons of different models, and their professional recommendations. They will also be familiar with the hardware they are recommending, so they will know the strange little bugs or procedures that come with new pieces of hardware.
Blame Mitigation:
There is also the mitigation of blame. If something goes down, is wrong or fails, responsibility is shared. Instead of going it alone, you're able to lean on them while working through the problem together.
Security Services:
One of the best things about service providers like Twinstate is that they provide network-level security and conduct daily monitoring of the security measures they put in place. Security has become a huge topic of discussion in mainstream media, and keeping your computer security systems as updated as possible is crucial. It is important to note that Managed Service Providers won't automatically update old operating systems or access points, and provide new security functions on top of the old. MSPs act as alert systems to let you know that things are out of date, or that a red flag was raised. But they need approval to do any work on your network.
MSPs are third-party companies that help mitigate the responsibilities of your company's IT department.
MSPs have a team of people to provide all of these features to your company, so while the price of these services may seem more than you consider necessary, they can serve to help you significantly in the long run. Faulty old systems, bad virus protection, and poor network practices can create huge vulnerabilities that malicious agents can take advantage of. Any downtime experienced by your company, especially a company-wide critical failure, can cost thousands to millions of dollars, and that can be from a company not functioning for just a few hours.
Advantages of In-House IT:
If you are overly worried about an MSP, there are advantages that you will always have over an MSP simply because of the structure of the business. Some of these advantages include:
Working solely for one company
Trained on company-specific requirements
Consistently working on the same network
Immediate response time and 24/7 coverage
Knowing employees and management on a personal level
So with these advantages, it's important to remember that bringing an MSP on board doesn't mean you are being replaced. By using the MSP as a tool to put a spotlight on your achievements can solidify your value in your company and elevate you higher in your management's eyes.
Your Managed Security Service Provider
If you know how to utilize the services of an MSSP, not only will it make you look good, but the extra support will also provide your company with stronger security and smoother day-to-day operations. A company like Twinstate will help provide the support that you would not normally have on your own.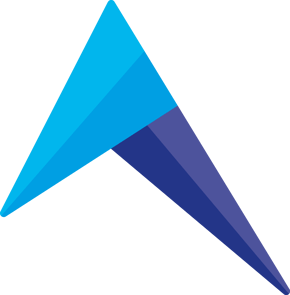 Twinstate Technologies
Twinstate Technologies® specializes in cybersecurity, proactive IT, and hosted and on-premise voice solutions.