Cloud, hybrid and on-premise voice communications solutions each have their great features. Not every solution is right for every organization though, and there are things to consider when your organization is looking at upgrading your current phone system. Choosing a voice platform can be a daunting task for organizations of all sizes.
A hybrid cloud solution offers you the benefit of hosting some servers on-premise servers and utilizing other cloud servers, this a good entry point to the cloud if you aren't fully committed. An on-premise solution utilizes servers at your location which is good if you handle sensitive information or want to retain full control over your data. A cloud solution makes full use of rented server space in the cloud which is good if you don't have the capital to invest in on-premise infrastructure and an IT staff to maintain it.
Migrating Your Communications Platform to The Cloud, consider this: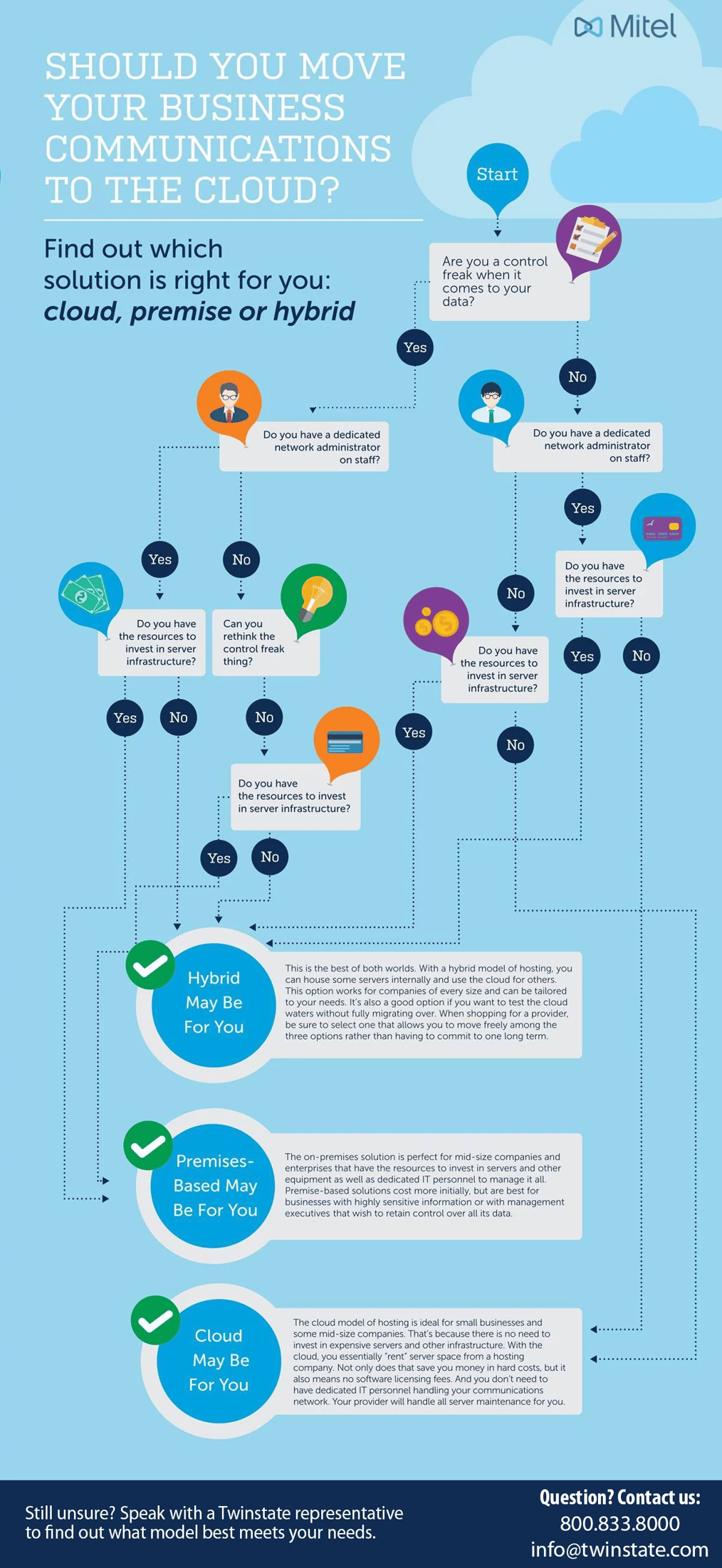 ---
---
Food For Thought:
Please feel free to reach out to us here at Twinstate Technologies if you need any further assistance. We are here to help.