Did you know that less than 40 percent of organizations conduct full-network active vulnerability scans more than once per quarter? But according to Twinstate's Red Team Manager Jennifer Allen, vulnerability assessments are the equivalent of having your vitals taken by a doctor, and everyone with a network needs a checkup.
If you skip even that quarterly appointment, Allen notes, problems can sneak up on you and become long-standing issues, costing much more and damaging your business health before you even experience symptoms.
So how do you ensure you're getting the best possible assessment available? In contrast, how can you tell when you're going to receive a 500-page report full of information your team members simply can't sort through or act on? And what sets a vulnerability assessment apart from the pack?
Practice good risk management by doing your due diligence and choosing the right provider for your vulnerability assessments.
Choosing the Right Vulnerability Assessment Vendor
Because the security industry doesn't yet have a solid, standardized regulation or certification system for you to use as a guide as you wade through the multifarious security vendors available, choosing the right provider can be a difficult task. The right one will provide you with increased security, help you proactively address issues, and, as a bonus, offer other services so you can eliminate some of the hassle of dealing with multiple vendors.
In more detail, here's what you need to look for to ensure you won't end up with a massive report packed with unvalidated, unworkable results.
1. Look at the company
To determine whether or not a vulnerability assessment will provide tangible benefits, first assess the vendor's credentials and their team. Do the people who provide the assessment have certifications of any sort? More important: are they experienced? How do they stay up to date on changing threats? Ask for references and to view any relevant certifications. A good provider will have these assets at the ready.
2. Look at the process
When choosing the right vulnerability assessment provider, considering the process is imperative. Find out how many people are involved and how they conduct the actual assessment, and with what tools. Learn if they are using multiple tools to verify and validate the scan results, and look for providers who use both proprietary and free tools, Allen advises — because people trying to break into your network will also use both.
Keep in mind: time-wasting false positives are a major symptom of a poorly executed vulnerability assessment. Ask any vendor on your list to elucidate a process for validation, which will ensure you aren't receiving any inaccurate or unverified information.
3. Consider the Assessment report — and what happens after
The last result you want from a vulnerability assessment is a deficient report. As Allen puts it, a successful assessment leaves you with both the paper and the plan.
"The assessment should include a post-scanning consultation," Allen says. Otherwise "you're getting a very expensive paperweight." The best vendors will provide remediation planning and tools for your team, such that you can not only tick off the quarterly scan on your checklist, but also fix the holes in your network. Those vendors will take into account your team, your budget and your timeframe, and provide you with a plan for remediation that includes all three, detailing who will execute what.
"We sit down with our customers and see: these (concerns) are critical. Then it's who and when. That's what makes the results meaningful," says Allen.
Making the most of it
What you get out of a vulnerability assessment is what your vendor's team puts in. Don't end up with an assessment that leaves you with a list of lingering, unanswerable questions. If you're ready to get a prioritized, detailed report and plan of action, contact us today.
Looking for a vulnerability assessment provider or just looking to gain more knowledge about vulnerability assessments? Connect with a Twinstate Technologies expert!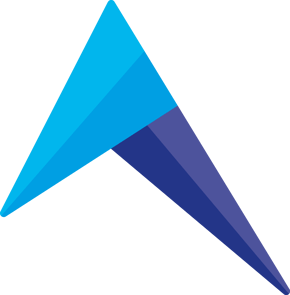 Twinstate Technologies
Twinstate Technologies® specializes in cybersecurity, proactive IT, and hosted and on-premise voice solutions.