There's no question that the face of customer service changes significantly with the emergence of new communication technologies and their adoption by consumers. But what are businesses doing to keep up? Falling behind in your ability to communicate with your customer base is not an option. To increase customer satisfaction, implementing an adaptable, scalable multi-channel contact center is a must.
And it's not just the largest enterprise companies that can benefit. Though contact centers used to be designated only to certain business types or sizes, less formal or robust contact centers are now popping up across varied industries of all sizes.
"What used to be strictly a large retail business type of mindset has really transformed. Small doctor's offices with three people at the front desk are now getting into contact centers, because they've realized the number one source of dissatisfaction among patients has been an inability to get someone on the phone," says Jim Tynan, VP of sales at Twinstate.
"But that's contact centers in general. Multi-channel contact centers are not so much based on what business you're in. It's more about a demographic change in how people communicate with companies."
That's the key: the way people communicate with companies is shifting. According to the 2015 State of Service report by Salesforce, inbound customer service and support requests via mobile app will increase 38 percent in the next 12–18 months. And it's not just mobile apps. It's social media, web chat and text messaging (to name a few). Implementing a multi-channel contact center will help your organization stay abreast of these shifts.
What Services Can a Multi-Channel Contact Center Offer Your Customers?
The options for service are widely varied, and your decision to implement certain communication channels should be informed by your customer contact data and what you know about where your customers communicate. You can choose to include video chat, web chat, phone, social media, and any other channel that you know is relevant to your customers' behavior. Regardless of which contact points you provide at the onset, your multi-channel capabilities are intriguing on their own; ultimately, when you offer your customer a multi-channel center, you're offering more than just a quicker response time compared to competitors.

Says Tynan, "What a multi-channel center really delivers to the customer is choice. The customer can choose the best way to communicate with you." When you offer the option to communicate through web chat, email, phone, video chat — even text message — and you inform your customer of the various benefits and response time of each option, you offer something a lot more valuable than a fast answer.
"I can sit there and decide which medium makes the most sense for me," says Tynan. "Never in the past has the customer had that kind of capability."
Business Benefits of Multi-Channel Call Center Software
Free up your resources
When done right, a multi-channel solution will allow you to benefit your bottom line through improved human resource allocation. You'll be able to determine when your highest volume of contact demands more staff presence, and, conversely, when those employees can work on other initiatives without disrupting the flow of customer service. Because these issues can only be resolved with accurate observation and measurement, it's crucial that you choose a solution that focuses on data and analytics, allowing you to optimize accordingly.
According to Mitel, staffing represents the largest single expense for a business. Optimizing your employee-to-call (or in this case, contact) ratio is fundamental to efficient operations, and can be achieved via a workforce scheduling tool integration.
Improve customer retention
Did you know that 52 percent of consumers use three to four media channels to communicate with your business? Or that 73 percent of people have or would change suppliers based on a contact center experience?
It's true! The numbers revealed in Mitel's "How to Drive Revenue and Increase Loyalty Through Customer Experience" show that your customers expect a multi-channel solution, and one that's streamlined for experience. Give that to them, and you'll get a commitment: 79 percent of customers will commit to a deeper product or service relationship with a brand after a satisfying experience.
3 Traits Your Multi-Channel Call Center Software
When you commit to a multi-channel solution, you need to be sure you're choosing correctly, as not all centers are created equal. Look for these three things:
Comprehensiveness
It's important to get an all-inclusive center. Says Tynan, "You want to work with a vendor who is going to reach out to all the avenues where your customers communicate. Don't leave something behind."
Innovation
Imagine a world before text messaging. Before web chat. If you can remember it like it was yesterday, you're not alone. In five years, there may be a whole new form of technology, one capable of enabling customer communications, that we're not even aware of yet. Any omni-channel solution you choose should be scalable and adaptable, ready to tackle the next big thing and get your system integrated to align. Choose a partner with a finger on the future.
Integration Capability
Don't create unnecessary challenges for your team by choosing to implement a multi-channel center. Find one that integrates with your back office systems and includes integration of every chosen channel to help you determine how to allocate resources. Your channels should absolutely all talk to each other.
And none of those traits matter at all without measurement and analytics. Without a strong analytics solution, you won't reap the benefits of omni-channel service. Remember: If it can't be measured, it can't be managed.
What are the Challenges Your Business Will Face?
Implementation can present a few challenges, especially in cases where different departments have already designed little homespun workarounds for communication, which you'll need to replace with your new solutions and policies.
Another challenge: expectations. If you've worked only with phone responses in the past, your team might not yet know what your customers expect from each channel. For instance, you may expect your customer to be willing to wait for a web chat response, but prefer not to sit on hold on the phone. Surprisingly, though, most customers would prefer hold music over staring at their screen. What that means is you need to commit to your channels.
If you try a channel, see it through and discover what the market is demanding of the different medias.
Whatever the possible emotional cost of these challenges, it will be far outweighed by your improved customer communications. Nothing beats the benefit of giving your customer a choice.
Learn more about multi-channel contact centers and how to best communicate with customers by speaking with a Twinstate expert.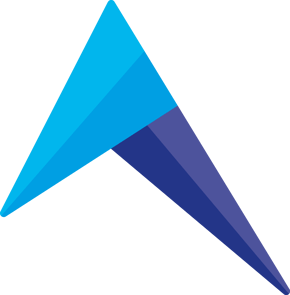 Twinstate Technologies
Twinstate Technologies® specializes in cybersecurity, proactive IT, and hosted and on-premise voice solutions.