It's no secret that the workforce is becoming increasingly mobile. Studies repeatedly show workers aren't at their desk 50-60% of the time. And it's not just their desks that are vacant. Workers aren't in the office; 3.7 million employees work at home at least half the time.
With big changes like increasing workforce mobility come big changes in management, too. How do you ensure your mobile workers are well-equipped and productive? How do you control costs, address liabilities and ensure communication is smooth?
How to Manage a remote team: 6 Tips
Though your company may experience individual challenges as your workforce becomes increasingly mobile, the below tips should help you navigate through previously unknown waters.
1. Relinquish ownership
Pare down costs of workforce management by forgoing ownership. You no longer need to feel responsible for your workers' mobile devices.
"It wasn't that long ago when I talked to large organizations about what they're doing for mobility and the mindset was that devices had to be owned assets of the organization," says Jim Tynan, Twinstate's VP of sales. "That trend is moving away. People already own these devices. The trend is to get away from having to own the assets and move to application access on someone's owned personal device."
"Today, there are easy to use and easy to deploy voice, multimedia and conferencing apps that are secure, easy to manage and available on employees' personal devices without requiring your employees to be tied to a certain manufacturer or provider," says Tynan.
Though relinquishing ownership of devices will help control costs and encourage employee freedom, it does come with a need for new policies. That brings us to tip #2.
2. Create policies for device management
Because everyone will choose their devices without management's specification or approval, you'll need to create and implement policies concerning the use of these devices within your network environment. See this piece on the challenges of BYOD for more details about where to begin.
3. Make tech simple
One of the oft-cited challenging aspects of mobile workforce management is supporting and securing the technical solutions it might entail, such as Unified Communications (UC) apps.
To avoid the pains of technical management, consider possible solutions with the consultation of your IT group. Your main goal should be to implement the most simple solution available.
"If you find it's a big burden to support the applications you need to use, that's a red flag," says Tynan. "Having applications that you can pull down from the Play Store — that are that easily accessible — is important."
A good rule of thumb: your IT team shouldn't have to get its hands on the devices directly in order to install necessary apps. Consider that Mitel offers a communications solution your mobile workforce can implement with the simple scan of a QR code sent to their individual email addresses — a solution which then automatically configures itself.
These applications are easy to deploy and similarly easy to control; if you lose an employee, you simply turn off their account. No longer do you need to worry about purchasing, distributing, maintaining and retrieving a phone, laptop, and modem for each employee.
4. Align with HR
In order to address liabilities and the management of your workforce, you'll need to ensure you're aligned with HR. In union situations, there can be contractual issues you can't breeze over, notes Tynan. Your HR team may need to address overtime rules, given that mobility often goes hand-in-hand with schedule flexibility. Your salaried or contracted employees may require other policies as well.
Before you start asking your employees to pull down apps, check-in with HR. Find out what paperwork is required, and consider how you can help ensure the transition is smooth from a paperwork standpoint.
5. Encourage remote team collaboration
Sometimes working from home can encourage workers to become less connected. That's not the point! You want to increase productivity and control costs, not limit contact. Once your workers are mobile, you should allow them the easiest available access to one another. That doesn't just include cell-to-cell contact. With the right UC application solution, your employees can move seamlessly between a secure instant message and a video chat, no matter where they are.
Make collaboration one of your top priorities when managing a mobile workforce and your efforts will pay off in the form of both productivity and satisfaction.
6. Manage schedules and availability with Unified Communication
To keep your workforce together and moving quickly through tasks, consider the many UC opportunities available. With the right solution, employee A who is sitting in a lobby waiting for a doctor's appointment will be able to instantly see that employee B, who's at their own home office, is available to chat with a customer within the next 30 seconds, and pass an incoming message to employee B with ease.
An excellent solution will also provide you with analytics, so you can identify the right schedules for the volume of work your team is managing.
Remote working is here to stay
From your administrative assistant to your IT manager, everyone's going mobile. Keep your focus on simplicity, collaboration, connectivity, and a well-defined policy and you'll be well on your way to effective mobile workforce management.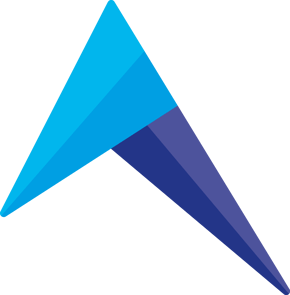 Twinstate Technologies
Twinstate Technologies® specializes in cybersecurity, proactive IT, and hosted and on-premise voice solutions.